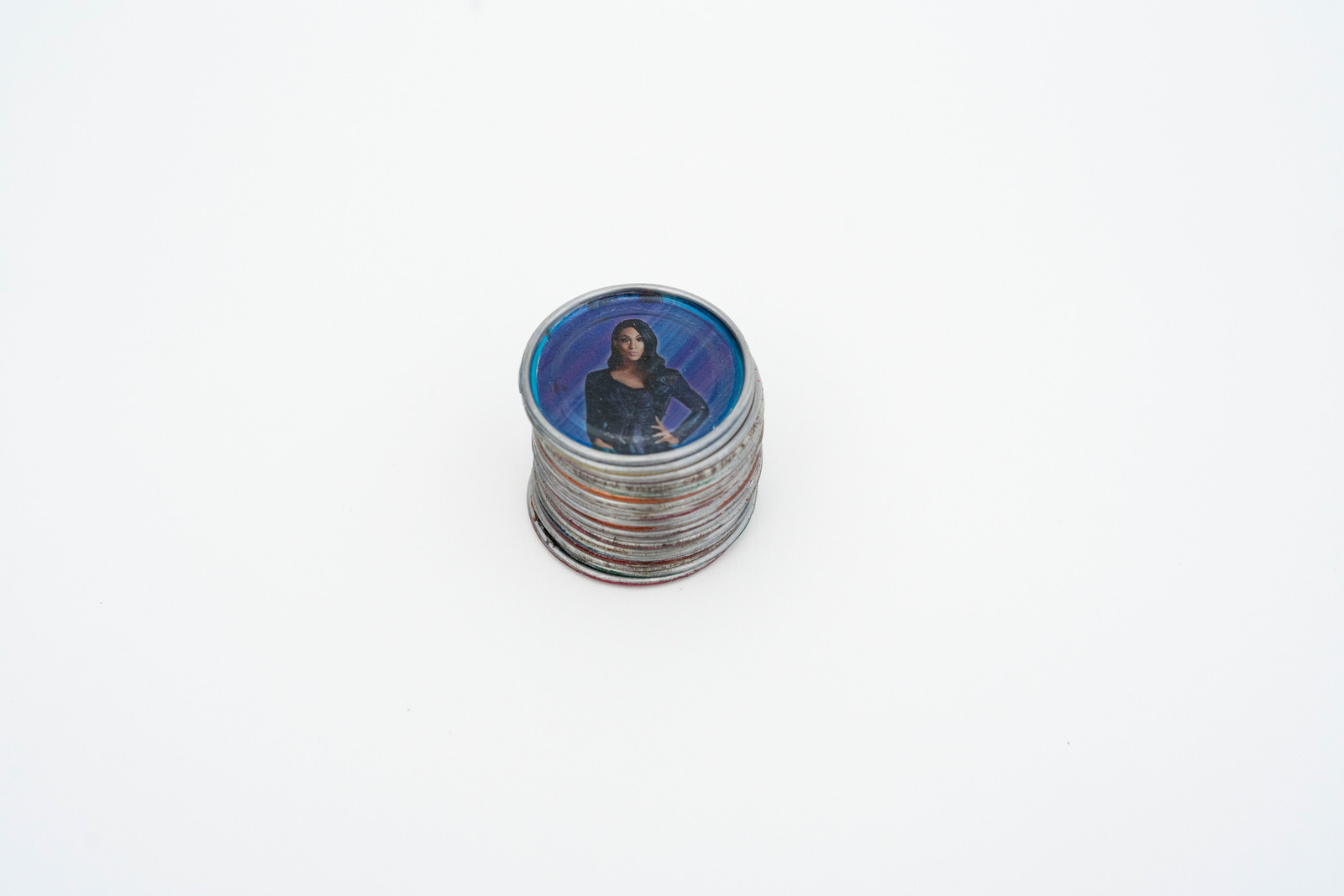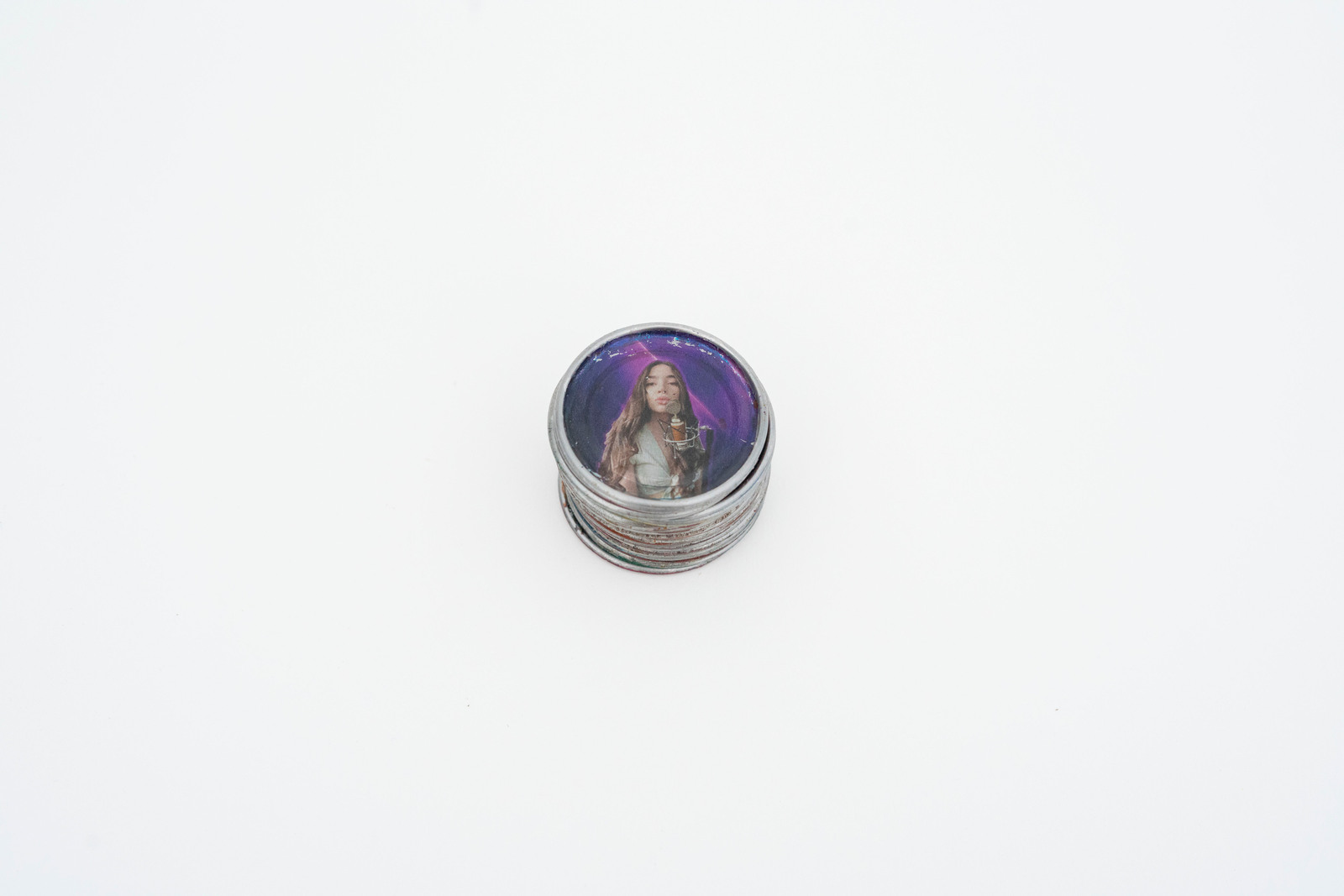 Metallix Tazos, 2021, laser printed aluminum discs and polyurethane



In "Metallix Tazos 2021," Faircloth re-contextualizes found objects by printing portraits of actresses on aluminum discs; making her own tazos. Through this process, the artist makes a connection between herself as an ASMR performer with actresses that have influenced her online presence and femininity. Tazos, also known as pogs, is a children's game that Faircloth recalls being played at her grade-school courtyard; mostly a boys game. Tazos also functioned as collectibles, and like ASMR, were popular worldwide yet varied in material and popular culture related imagery depending on where they were being distributed.





En "Metallix Tazos 2021", Faircloth recontextualiza objetos encontrados imprimiendo retratos de actrices en discos de aluminio; haciendo sus propios tazos. A través de este proceso, la artista establece una conexión entre ella misma como intérprete de ASMR con actrices que han influido en su presencia en línea y su feminidad. Tazos, también conocido como pogs, es un juego de niños que Faircloth recuerda que se jugaba en el patio de su escuela primaria; sobre todo un juego de chicos. Los tazos también funcionaban como coleccionables y, al igual que ASMR, eran populares en todo el mundo, pero variaban en material e imágenes relacionadas con la cultura popular según el lugar donde se distribuían.